Silent Hills Playable Trailer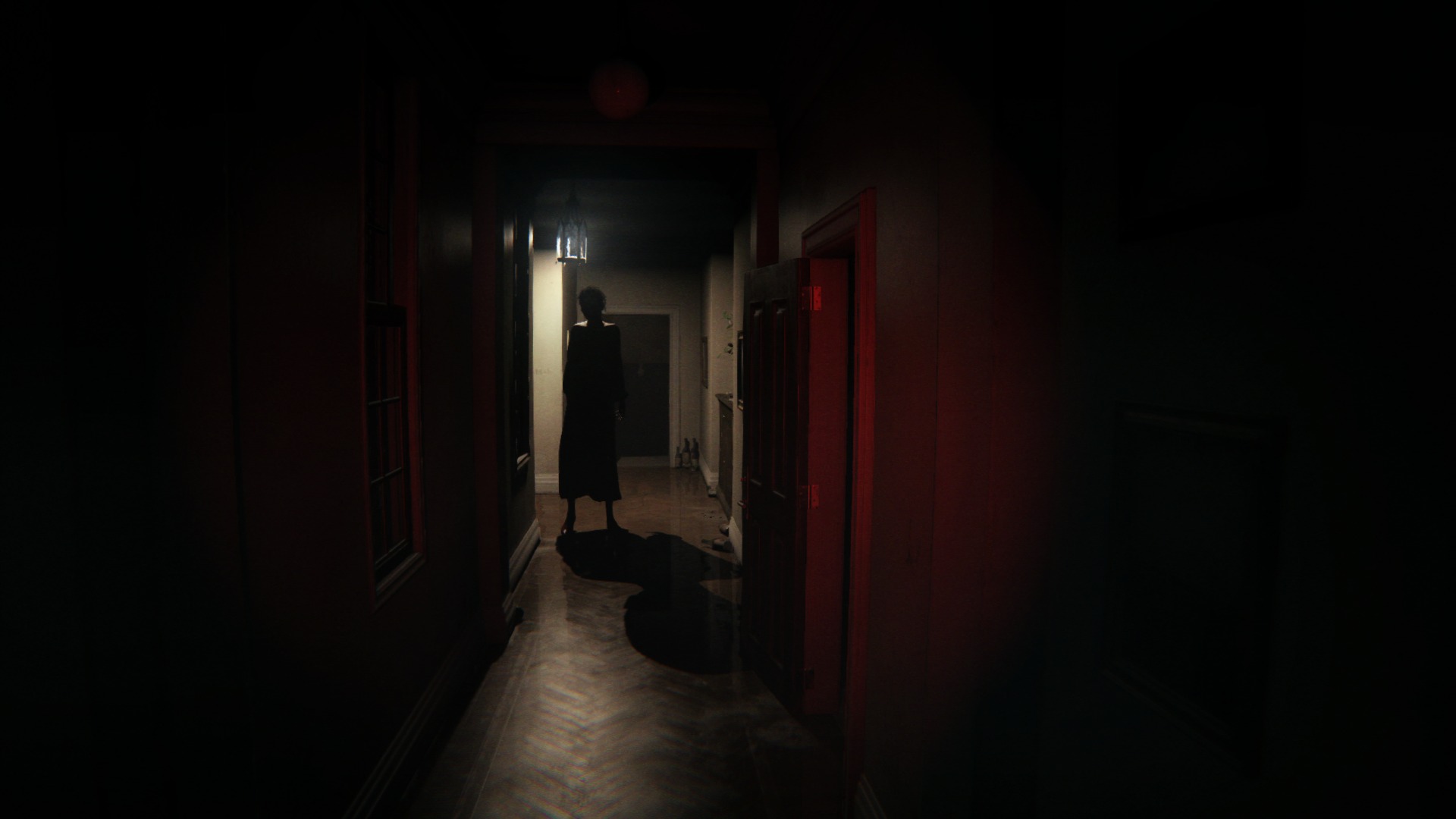 Available: Never for Nothing
Silent Hills is a (cancelled) horror game by Konami. Not to be confused with Silent Hill, this game was to be directed by Guillermo del Toro, the man behind Pacific Rim, Devil's Backbone, Pan's Labrynth and Hellboy among others. Of course, he has been quoted that the cancellation is 'fucking stupid' and I couldn't agree with him more.
This trailer takes place in a hallway with one room and features all sorts of "Nope" and "Fuck That." You know very little about this game, so little that people have found it impossible to complete. With a little help from the interwebs and that poor soul that figured it out the first time, it can be completed.
You're away in a barren basement and, upon exiting the room, you stand at the end of an L-shaped hallway. There is plenty to see in, what appears to be, a normal hallway in a normal house. The radio crackles to life and reports of a man who killed his wife, carrying her unborn child, and then hung himself. Their child hid in the bathroom. You have no idea why you are here or what you are supposed to do. Other than surviving, that is.
You are gift-wrapped an experience of jump scares, creepy stories, sounds, a baby crying at 3am and you don't have a baby, horrific scenes and amazing graphics. The puzzles become increasingly more difficult and you are given little choice but to continue. After all the work you do, you finally escape only to realize two horrible things. That was just the introduction to the game. A game that you will never get the chance to play.
I've seen some terrifying horror before and this jumps right to the top for me. Everything about it screams amazing and that you will never sleep again for as long as you live.
You also break nearly every single one of our rules.
I say go forth and play the trailer! If you can find it. It's been pulled. I see there are some fan sites out there that have recreated it for the PC.
Ah, Norman Reedus, it looks like I will never play you.
Sleep Tight